Rev. Jerome Rohr did a beautiful funeral Mass for Paula Joanne Espinosa at 10:30am Wednesday, November 15th at the St. Rose of Lima Church, 355 South Navajo, Denver, CO. There was a special memorial booklet reviewing Paula's life for guests at the memorial service. Special speakers included Kathy Baca doing Proverbs 31: 10-31, Delores Espinosa doing the first letter of Saint Paul to the Corinthians (l Cor 12:31, 13:1-8a), and eulogies by Tiffany Espinosa (as read by Christa Kreisel-Roth), Bruce Bryant, and Ruth Hellman, and a video tribute compiled by Tiffany Espinosa. There was a well-attended reception at Blue Bonnet Cafe at 457 South Broadway following the funeral.
The Rocky Mountain News ran a special feature obituary on my mom on November 21, 2006.
Feel free to send memories, pictures, cards, letters, or other memorabilia for her daughter to:
Tiffany Espinosa
446 Osceola Street
Denver, CO 80204
tiffany.espinosa@cudenver.edu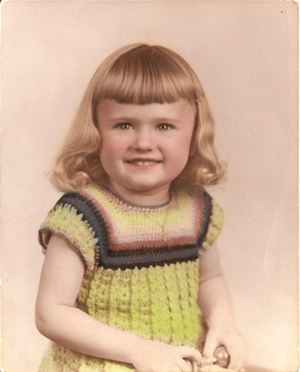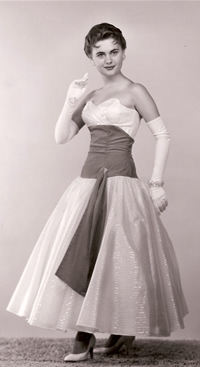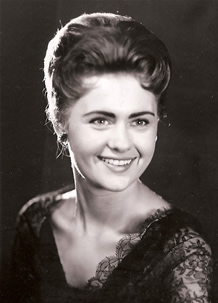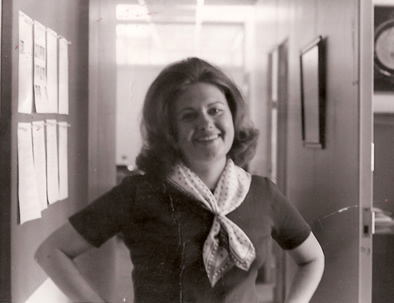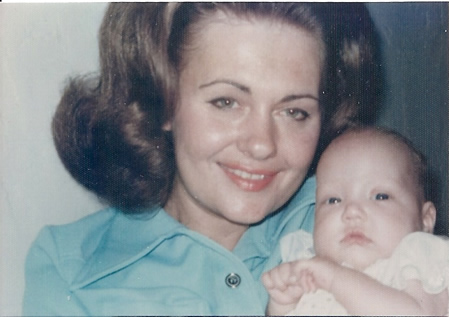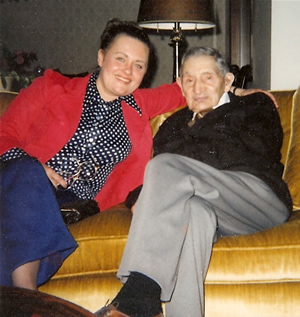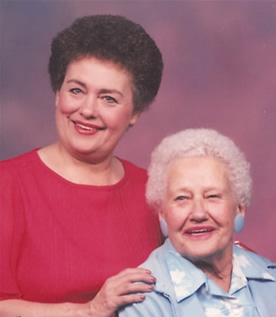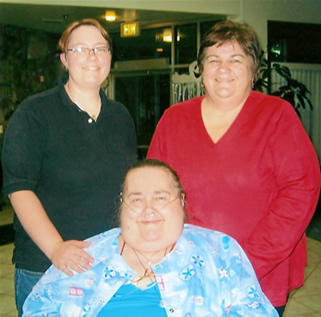 Special Memorial Booklet of Paula Joanne Esinosa's Life
Download a copy of the booklet here. (6.8 MB)
A reading from the Book of Proverbs (Prov 31 : 1 0- 31) (Read by Kathy Baca)
When one finds a worthy woman, her value is far beyond pearls.
She obtains wool and flax and makes cloth with skillful hands.
Like merchant ships, she secures her provisions from afar.
She rises while it is still night, and distributes food to her household.
She picks out a field to purchase; out of her earnings she plants a vineyard.
She is girt about with strength, and sturdy are her arms.
She enjoys the success of her dealings; at night her lamp is undimmed.
She puts her hands to the distaff, and her fingers ply the spindle.
She reaches out her hands to the poor, and extends her arms to the needy.
She fears not the snow for her household; all her charges are doubly clothed.
She makes her own coverlets; fine linen and purple are her clothing.
She makes garments and sells them, and stocks the merchants with belts.
She is clothed with strength and dignity, and she laughs at the days to come.
She opens her mouth in wisdom, and on her tongue is kindly counsel.
She watches the conduct of her household, and eats not her food in idleness.
Her children rise up and praise her:
"Many are the women of proven worth, but you have excelled them all."
Charm is deceptive and beauty fleeting; the woman who fears the LORD is to be praised.
Give her a reward of her labors, and let her works praise her at the city gates.
The Word of the Lord
A reading from the first letter of Saint Paul to the Corinthians (l Cor 12:31, 13:1-8a) (Read by Delores Espinosa)
Strive eagerly for the greatest spiritual gifts. And I shall show you a still more excellent way.
If I speak in human and angelic tongues but do not have love, I am a resounding gong or a clashing cymbal.
And if I have the gift of prophecy and comprehend all mysteries and all knowledge; if I have all faith so as to move mountains but do not have love, I am nothing.
If I give away everything I own, and if I hand my body over so that I may boast but do not have love, I gain nothing.
Love is patient, love is kind.
It is not jealous, love is not pompous, it is not inflated, it is not rude, it does not seek its own interests, it is not quick-tempered, it does not brood over injury, it does not rejoice over wrongdoing but rejoices with the truth.
It bears all things, believes all things, hopes all things, endures all things.
Love never fails.
The Word of the Lord
What I learned from my mom: A letter of appreciation for helping shape me into the woman I am.
(By Tiffany Espinosa, Read by Christa Kriesel-Roth)
Christa is a close friend of the family and someone my mom really enjoyed being around (yes, you have to read that too!)
Many of the things I learned from my mom I saw her demonstrate in the way she lived. I share them now so you might know what kind of woman she was and the legacy she left through me.
Never be afraid to be on your own.
It's better to have fewer, closer friends than a lot of acquaintances.
Listen to people; you probably have some thing in common that you can share.
Encourage others— it's one of the greatest gifts next to listening.
Seize the moment— another one like it probably won't come around again.
Beauty can come in a lot of forms. Do not privilege one form of beauty over another but rather explore as many as you can.
Be curious and learn. Always.
Give of your self and your talents – everyone has something special to share.
Don't worry about getting something in return, that's not where the real joy is.
You don't have to celebrate on a given date – just make sure you celebrate.
Cake beats broccoli every time.
You don't have to make kids eat liver and brussel sprouts just because it's good for them; they will probably survive regardless.
A lot can be built on good ideas.
If you learn to play the accordion, it will build character and make for a good story, even if it doesn't save a "dying art".
People may underestimate you. Let them.
You don't have anything to prove to anyone worth it.
Choose the games you are going to play, play them on your terms, and never be afraid to walk away.
Speak up for yourself and ask for what you want. You never know when you might get it.
Shopping can be a sport.
Turquoise is more beautiful than diamonds.
Go to Sturgis during the motorcycle rally at least once in your life. You never know who you'll meet or what you'll learn. (She waited until her 50's to go)
Try and find the humor. It is often there and makes life a lot more bearable.
The secret to a rich life: surround yourself with people who enjoy living and that you can learn from.
Life will be painful, but it all passes eventually. Don't get too caught up in the turmoil of the moment and miss the beauty of the day.
My mom was one heck of a lady and I was lucky to have her in my life. As we both grew older, we became closer with each year. In her passing, I have lost not only a mother but a good friend. In memory of her, I would like to finish with this quote from The Prophet by Kahil Gibran:
Your friend is your needs answered.
She is your field which you sow with love and reap with thanksgiving.
And she is your board and your fireside, for you come to her with your hunger and you seek her for peace.
When your friend parts from you, grieve not; for that which you love most in her may be more clear in her absence, as the mountain is more clear from the plain.
And in the sweetness of memory let there be laughter, and the sharing of pleasures.
For in the dew of little things the heart finds its morning and is refreshed.
Thank you.
Video Tribute
View the Video Tribute Tiffany put together looking back over her mom's life. (it's 18 MB so it might take some time to download)
Rocky Mountain News Special Feature Obituary
Read the Rocky Mountain News Special Feature Obituary below or download it here.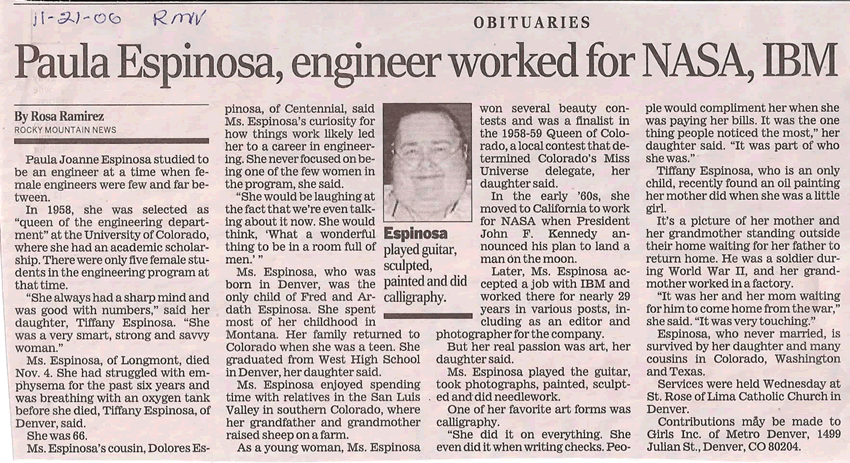 Updated: 12/25/06 7:54pm