The Journey of Life Meetinghouse
Events
Upcoming Event - "Telling Your Story: Creative Ways to Review Your Path"
Upcoming Event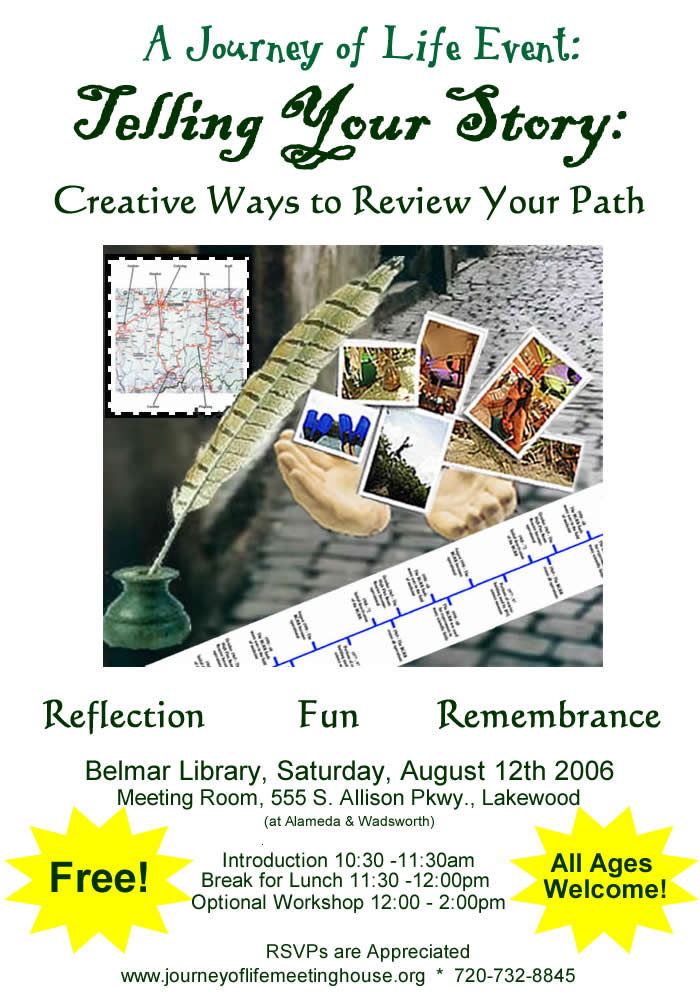 Want to sign up for our next event on August 12th? RSVP here to let us know you're coming. RSVPs are appreciated but not required.
Need a map or driving directions? Click here.
Belmar Library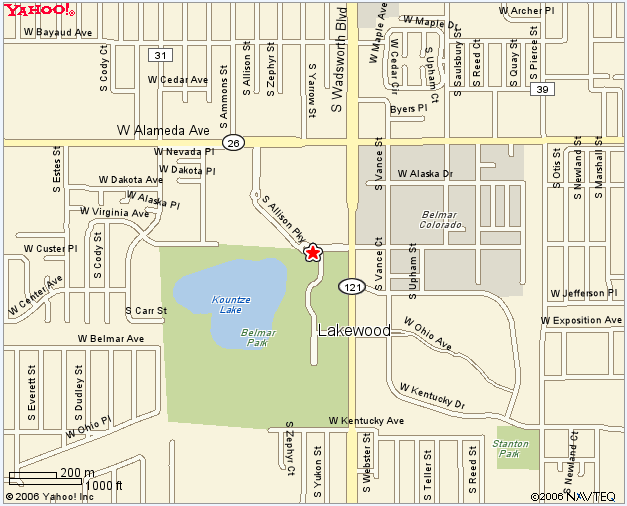 Get Driving Directions to:
555 S Allison Pkwy
Lakewood, CO 80226-3125

Save the date for our upcoming events:
Saturday August 12th, 2006
Saturday October 21st, 2006
Saturday January 6th, 2007
Past Events
Our last event was "What is Happiness? The Science of Happiness and How to Use It to Improve Your Life." It was held at the Lakewood Culutral Center in the Heritage Room on Saturday June 10th, 2006. We looked at how the brain and brain structures were related to our feelings of happiness, and how we might use our state of knowledge about physiology to help enhance our lives naturally. Participants said they found the information presented very valuable and interesting. There was lively conversation before and after the event; folks swapped info on some of the most interesting happenings around Denver, including farmer's markets, saki tastings, and free yoga classes. Our two door prize winners were Mary C. and David S.
Sign Up for an Event
RSVP for an Event, make a comment, or submit a question:
Send us an email or call us (720-732-8845) with your name and the number of people coming!